Are you looking forward to buying a "Tumble Dryer" on an affordable finance option? Well, if yes, then look no further as you have landed to the right page! This article will introduce you to the top 5 best online stores for buying a Tumble Dryer on finance.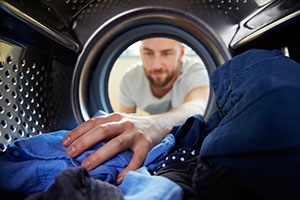 Needless to mention, these online stores offer a wide range of top quality tumble dryers & branded condenser dryers which allow you to pay at your own convenience – either in weekly, fortnightly, or monthly installments (whatever suits your finance the most).
In this context, here's a list of the top 5 best online stores for buying a Tumble Dryer on finance:
1. Perfect Home:
Due to the notoriously bad British weather, when you really struggle to dry out your clothes, then a tumble dryer can become quite convenient & useful for you! Now, in order to allow you to purchase a Tumble Dryer on Flexible Finance, this online e-commerce platform offers you a wide variety of pay weekly tumble dryers. Starting from energy-efficient models from leading brands (like Beko, Candy, and more) to the refurbished tumble dryers, this online store has everything to suit your budget. The other facilities as offered by this premium online store are – Low Weekly Payments, Free Delivery, 30-Day Satisfaction Guarantee, No Late Fees & No Deposit, and Unlimited Repairs etc.
2. Appliances Direct:
This is another online store that features "Flexible Finance Options" where, as a customer, you can purchase today & pay later. Their flexible finance packages include various options, including "pay over six months" to "pay over three years". All you will need to do is make an initial deposit (around 10% of the total cost price) and you can opt for 36 monthly instalment payments at a rate of 19.9% APR.
3. Pay Weekly Store:
This online store offers a plethora of condenser tumble dryers along with an option of manageable & affordable weekly payments. All of the items as featured in this online store come with a relatively low weekly & monthly payment options. Plus, they offer their customers a "Next Day Delivery" too.
4. Currys:
This is a well-known online store that offers the flexible credit while purchasing the latest technological gadgets (including Tumble Dryers). Here, you can choose the best payment term that certainly suits your budget & finance. Plus, you can even decide to pay absolutely nothing for the first six months (with 19.9% APR). Additionally, you can even opt for paying no deposit at all. This online store also features "Free Next Day Delivery" for most of their products.
5. AO.com:
Due to the ever-increasing demands of tumble dryers, many online retailers now offer tumble dryers on finance, and, AO.com is no exception. It offers a monthly payment option for a wide selection of new tumble dryers featuring the most popular brands.
The Final Verdict:
Whilst not essential, the tumble dryers have become quite popular nowadays. However, buying this product outright can be pretty expensive for you! Thus, you can now purchase a tumble dryer on finance & spread the entire cost by paying for it either in monthly or weekly installments, so don't forget to check online for the flexible finance options that suit you.