If you need a new washing machine, retailers offer a wide range of finance options that might suit you. You can find washing machines in various sizes and products manufactured from different brands all in one place and you can spread the cost of your order over time.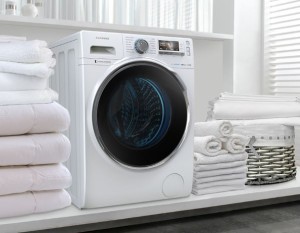 Some companies also let you rent a washing machine, which allows you to take an item home that very same day and then make weekly repayments. Here are five tips if you are interested in this type of finance.
1. Do Your Research
There are a number of different companies that offer pay weekly finance on washing machines. Use a comparison website to ascertain the best services in your circumstances. Here, you can discover various finance options and check out interest rates. If you still have questions, you can contact the retailer directly to ask about renting a washing machine.
2. Consider the Cost of Interest
Most retailers will charge you a rate of interest when renting a washing machine, although this will fluctuate depending on the company. Remember to check the terms and conditions and refer to the retailer's website, where you will find out more information about their rates. Some companies, however, might not charge you any interest on your washing machine if you pay for the item in full by a particular date.
3. Consider the Cost of Delivery
You might be charged for delivery of your washing machine, so it's always a good idea to check this beforehand. You will also want to find out whether the retailer will install the unit for you. A company that lets you rent a washing machine and make repayments on a weekly basis should display their charges on their website. However, if they don't, contact them directly by phone or email.
4. Find Out How to Make Repayments
Some companies will send you a statement with details of your weekly payments and the amount you will need to pay. You should also find out about the different payment methods you can use when paying for your washing machine. Some retailers, for example, will let you pay by logging into your personal account on their website. Others accept payments over the phone.
5. Find Out About Maintenance and Repairs
Some companies might offer free repairs and maintenance of your washing machine for a certain period of time. Others, however, will charge you if something goes wrong with the item. You can find out this information by speaking directly to the retailer.