New appliances are costly; especially if you are buying more than one for a home at the same time. For this very reason, the idea of buying with catalogues,and interest free financing, is one which is very appealing to the homeowner. But, not all online catalogues offer interest free financing; so before you shop with any site, consider a few of these to keep costs down, and avoid high interest rate charges on the orders you are making.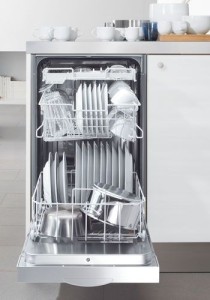 Argos –
As a leader in appliances, clothing, home goods, and other product lines, you can't go wrong with one of the most well known online catalogues. And, with as low as £99 purchases, you qualify for 3 month interest free periods. For home appliances like a new dishwasher, you pay as little as £249, and you have up to 12 months interest free payments. Customers can also choose to do the normal credit option, where interest rates are incurred, but do not have to pay the full price by a maturation date.
Littlewoods –
On this site, you also have a variety of financing options available, and it is another reputable UK catalogue vendor for home appliances. When buying your new dishwasher on the site, you qualify for interest free payments of up to 12 months, when purchase totals reach £299. Customers also receive free delivery as soon as next day, disposal of the old appliances in the home and free returns if they are not happy with their purchase for any reason.
Appliance depot –
Shopping on this site allows you to earn interest free category on your purchase, as long as your order exceeds £299. Like the other vendors, customers can also get free next day delivery and set up, and do not have to make their first payment until the new appliances are set up and delivered to the home. With a variety of appliances from which to choose on the site, you can find the top brand names, and several series or models of dishwashers, for energy efficient models in your home.
Dishwashers are just one of the many appliances you are going to invest in for your kitchen and home. If you want to buy more than one item at a time, and spread the payments out over time, without high interest charges, these are a few top sites to consider for interest free financing on the purchase of your new appliances.